Please feel free to contact us if you are looking for Raw Materials/ Ingredients for Food, Dietary Supplements, Nutraceuticals, and Cosmetics. We contribute to Your Health & Beauty Life from Japan to all over the world.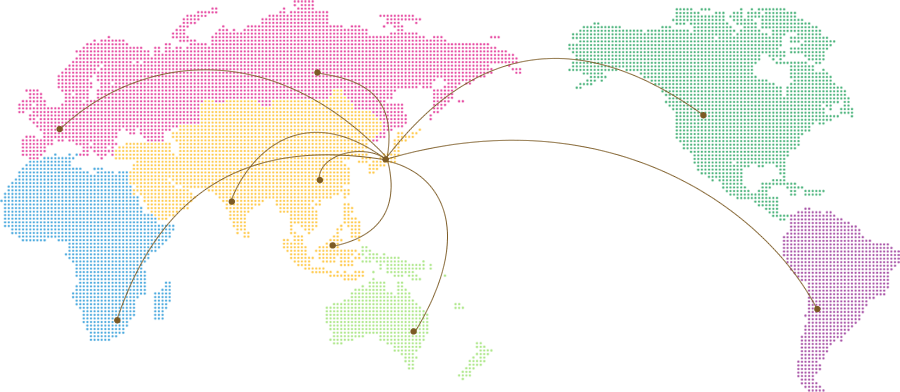 PRODUCT LIST OF RAW MATERIAL
A to Z
A
ASHITABA POWDER (ANGELICA KEISKEI)
ASTAXANTHIN
B
BARLEY GRASS POWDER
BILLBERRY EXTRACT
BIO FIORE POWDER (FERMENTED PLANT EXTRACT POWDER)
BLACK CUMIN SEED OIL
BLACK CURRANT EXTRACT
BLACK CURRANT OIL
BORAGE OIL
BETA-ALANINE
C
CALCIUM CARBONATE
CALCIUM CHLORIDE
CALCIUM CITRATE
CALCIUM HYDROXIDE
CALCIUM LACTATE
CALCIUM PHOSPHATE
CALCIUM SILICATE
CALCIUM STEARATE
CANAVALIA GLADIATA EXTRACT
CARNAUBA WAX
CBD
CHAKA POWDER (CAMELLIA)
CHONDOROITIN
CITRIC ACID
COCONUT OIL
COCONUT OIL POWDER
COENZYME Q10
COLEUS FORSKOHLII POWDER
COPPER GLUCONATE
COPPER OXIDE
CORN STARCH
CREATINE
CUPRIC SULFATE
CURCUMA POWDER
E
ECHIUM OIL
ELDER BERRY OIL
EUGLENA
EVENING PRIMROSE OIL
F
FERRIC PYROPHOSPHATE
FERROUS SULFATE
FISH COLLAGEN
FISH PLACENTA
FLAXSEED OIL
FUCOIDAN
G
GINGER POWDER
GINKGO LEAF EXTRACT
GINSENG EXTRACT POWDER
GLUCOSAMINE
GLYCINE
GREEN PAPAYA EXTRACT POWDER
H
I
K
KALE POWDER
KAOLIN
KELP (KONBU SEAWEED)
L
LACTIC ACID BACTERIA (VARIOUS ITEMS AVAILABLE)
L-ARGININE
L-CARNITINE
L-CARNITINE FUMARATE
L-CITRULLINE
L-GLUTAMIC ACID
LIPOLIC ACID
L-ISOLEUCINE
L-LEUCINE
L-ORNITHINE HCL
LOTUS ROOT POWDER
L-THEANINE
L-TRYPTOPHAN
L-VALINE
M
MACCHA POWDER
MACROGOL
MAGNESIUM CHLORIDE
MAGNESIUM GLUCONATE
MAGNESIUM HYDROXIDE
MAGNESIUM OXIDE
MAGNESIUM SILICATE
MAGNESIUM STEARATE
MAGNESIUM SULFATE
MARRON POLYPHENOL POWDER (CHESTNUT'S INNERSHELL)
MORINGA POWDER (ORGANIC, JAS CERTIFIED)
MUGWORT POWDER
N
NARIRUTIN
NATTOKINAZE
NMN
NOBILETIN POWDER
O
OKINAWA VEGETABLE 28 POWDER
ONION SHELL POWDER
ORGANIC BIO FLORE 35 POWDER (FERMENTED PLANT EXTRACT POWDER)
ORGANIC GERMANIUM
P
PERILLA SEED OIL
PHELLINUS LINTEUS EXTRACT POWDER
PHYTONCIDE POWDER
POTATO STARCH
PROTEOGLYCAN
PUMPKIN SEED OIL
R
RASPBERRY OIL
REISHI EXTRACT POWDER
RICE WAX
S
SALACIA EXTRACT POWDER
SESAMI EXTRACT POWDER
SODIUM CITRATE
SODIUM LACTATE
SOUR CHERRY EXTRACT POWDER
SOY SAPONIN
STEVIA
STRAWBERRY OIL
T
TALC
TAPIOCA STARCH
TAURINE
TOCHUKASO EXTRACT POWDER
W
WHITE TOMATO EXTRACT POWDER
Y
YUZU CITRUS FLAKE
YUZU JUICE
YUZU PASTE
Z
ZINC CARBONATE
ZINC GLUCONATE
ZINC OXIDE
ZINC SULFATE
And more…
ORIGINAL PRODUCT
Moringa Powder

Hand-picked, sorted and washed Moringa at JAS, USDA, EU Organic certified own Moringa plantation in Philippines. Sterilization grinding process are done at JAS, GMP certified plant in Japan. Rich in a good balance of excellent nutrients such as protein, GABA, natural BCAA etc.
Marron Polyphenol Powder

Powder containing a plenty of polyphenol extracted from chestnut's innershell. Various physiological effects have been confirmed for polyphenols, in particular, the effect of suppressing the rise in blood glucose level due to a-amylase inhibition can be expected.
Bio Flore Powder and Paste

Fermented plant extract. 75 kinds of ingredients without using chemical pesticides and fertilizers and protect water, soil and air from pollution.
Organic Bio Flore 35 Powder and Paste

Organic fermented plant extract. 35 kinds of organic ingredients without using chemical pesticides and fertilizers and protect water, soil and air from pollution. Using Japanese original yeast.
Okinawa Vegetable 28 Powder

28 kinds of vegetables which are native to Okinawa pref. suitable for Health & Beauty products and it can be added to the "Aojiru" green juice.
Nobiletin powder

Peel powder of a small citrus fruit called "Shekwasha" that is native to Okinawa Pref. Prevent from Hypertension, Cholesterol, Arteriosclerosis, Inflammation pain, Cancer, Alzheimer, Metabolic syndrome, Blood sugar level, allergies etc. *(the only mistake in this one is putting the point after prevent from)
Green Papaya Extract Powder

Green papaya enzyme has various effects such as strengthening immunity and decomposing harmful substances. Green papaya enzymes have antioxidant power that removes active oxygen generated from ultraviolet rays, daily stress, and scientific substances.
Phytoncide Powder

Phytoncide is an ingredient that relieves modern illnesses such as "Tension," "Depression," and "Restoration of Vitality". A cooperative system by governments and research institutes have been established as "Forest Therapy". We succeeded in converting the Forest Therapy ingredient (Phytoncide) into a functional food ingredient.
OEM/ODM SERVICE
We will become best partner of customers who hopes creating Dietary Supplement/Cosmetic products
by unique and high quality ingredients with golden ratio formulation. As we have an experienced R&D team, we provide specialized/customized OEM/ODM services from Japan.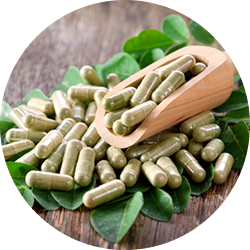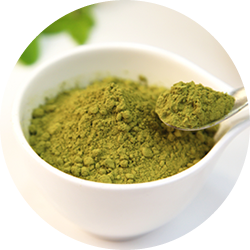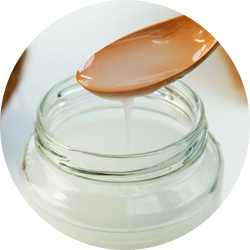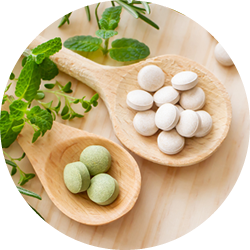 CONTACT
Please feel free to contact us.